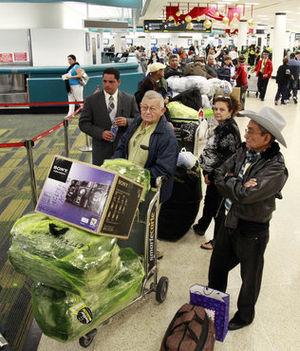 Washington -- The Obama administration Friday said it will allow for more U.S. travel to Cuba, making it easier for schools, churches and cultural groups to visit the island.
A senior Obama official told
The Miami Herald
the much-expected move to expand cultural, religious and educational travel to Cuba is part of the administration's continuing ''effort to support the Cuban people's desire to freely determine their own future.
President Barack Obama is also restoring the amount of money ($2,000) that can be sent to nonfamily members to the level they were at during part of the Clinton and Bush administrations. There will be a quarterly limit on the amount that any American can send: $500 per quarter to ''support private economic activity.''
The administration also will restore the broader ''people-to-people'' category of travel, which allows ''purposeful'' visits to increase contacts between U.S. and Cuban citizens.