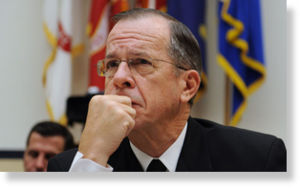 Concerns the ISI intelligence agency could use its suspected influence over insurgent groups to launch reprisal attacks
Nato forces in Afghanistan are bracing for possible reprisals from Pakistani-backed insurgents following the coalition air strike along the border that killed 24 Pakistani soldiers.
Senior officers from the Nato-led International Security Assistance Force (Isaf), were scrambling to resume contacts with their Pakistani counterparts in the hopes of setting up a joint investigation into the incident.
But Pakistani officers severed communications and Islamabad cut Isaf's two supply routes running through Pakistan.
It also gave the US two weeks to vacate the Shamsi airbase
in Balochistan, which has been used to launch American drone aircraft.
One Isaf source voiced concern that the Pakistani intelligence agency, the ISI, could go much further and use its suspected influence over insurgent groups in the tribal areas along the Afghan border to launch reprisal attacks on Nato. "This will come back at us, and at a time and a place of their [the ISI's] choosing," the source predicted. In September the chairman of the US joint chiefs of staff, Admiral Mike Mullen, said the ISI was using insurgent groups such as the Haqqani network to wage a "proxy war" in Afghanistan.