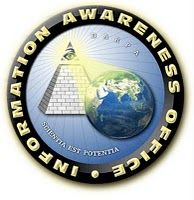 During last spring's run-up to the re authorization of three expiring provisions of the USA Patriot Act, Senator Ron Wyden (D-OR) charged that the administration and the FBI was relying on a "secret" interpretation of law to vacuum-up exabytes of data, including cell phone location records and internet data mining that target Americans.
In March, a
written statement
to the House Judiciary Subcommittee on Crime, Terrorism and Homeland Security by Justice Department official Todd Hinnen confirmed that the administration had used Section 215, the so-called "business records" section of the Act "to obtain driver's license records, hotel records, car rental records, apartment leasing records, credit card records, and the like."
Further confirmation of Wyden's charges came from an unlikely source: a White House nominee for a top counter terrorism position.