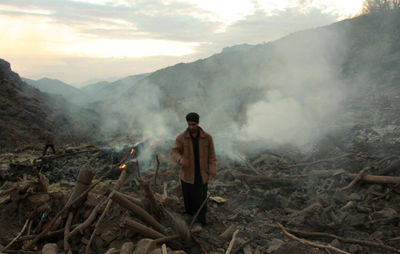 Turkish jets struck more than 50 Kurdish rebel targets in northern Iraq in Ankara's largest-scale aerial campaign in recent years, military sources said Wednesday.
Northern Iraq is a base for the outlawed separatist Kurdistan Workers' Party (PKK).
"Sixteen F-16 fighter jets took off from their base in Diyarbakir in the southeast at around 2000 GMT Tuesday and bombed the (rebel) targets in Qandil mountain in northern Iraq, 90 kilometres from the border," a military source said.
"More than 50 targets were hit in the three-hour operation."