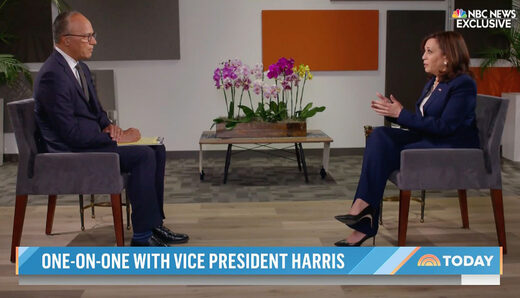 Vice President Kamala Harris steered clear of most one-on-one interviews for nearly a year after a "disastrous"
appearance
with NBC News' Lester Holt in which she bumbled through an answer about the border crisis.
In the widely mocked June 2021 interview, Holt pressed Harris to explain why she had yet to visit the US-Mexico frontier three months into her appointment as President Biden's "border czar."
"We've been to the border," Harris insisted. "So this whole thing about the border — we've been to the border."
"You haven't been to the border," Holt responded.
"And I haven't been to Europe," Harris shot back with an awkward laugh to punctuate the apparent attempt at humor. "And I mean, I don't understand the point that you're making. I'm not discounting the importance of the border."