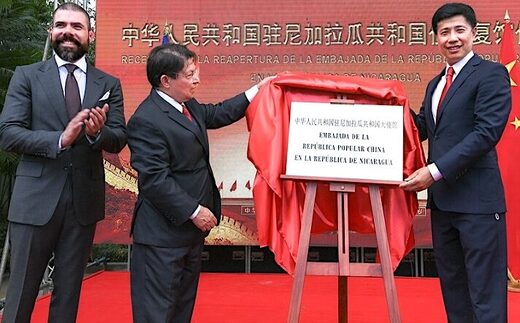 China reopened its embassy in Nicaragua
on New Year's Day after it was closed for over thirty years since 1990 following that country's mistaken recognition at the time of the Taiwan Province's rogue authorities.
This move follows Managua's pragmatic decision last month to reverse that decision,
which was undertaken after realizing that its prior policy was completely counterproductive. There are some lessons to be learned from this development, which will be explained in the present piece.
First, Nicaragua broke with Beijing in 1990 after the US succeeded in orchestrating a superficially democratic regime change
in that formerly war-torn country. For background, Washington armed anti-government fighters popularly called "contras" and even broke its own laws by doing so during the
infamous Iran-Contra scandal of the 1980s.
The US-provoked conflict, which was more of an externally waged hybrid war than the civil war that some claimed, influenced Nicaragua's electoral processes.
Recognizing Taipei
was clearly a favor to that new government's US patrons, but it didn't result in any benefits for the Central American nation. It remained the hemisphere's second-poorest country behind Haiti even though it obtained access to the US marketplace through the Dominican Republic-Central American Free Trade Agreement (CAFTA-DR).
Quite clearly, after removing former President Daniel Ortega and ruining Nicaragua's relations with China, the US didn't care about Nicaragua anymore.