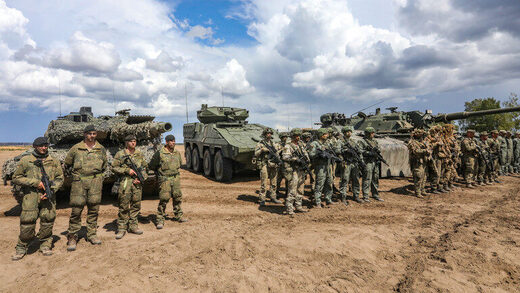 Ukraine must be covered by NATO's security guarantees, Lithuanian Foreign Minister Gabrielius Landsbergis insisted on Tuesday. He further urged the West, which has ploughed hundreds of billions of dollars into Ukraine, to take a firmer stance on helping Kiev achieve victory over Russia.
"Ukraine must become a NATO member. NATO's transatlantic security umbrella must also protect those countries that were left in the gray zone of geopolitics," Landsbergis said at a security conference in Warsaw, according to the Lithuanian Foreign Ministry.
Kiev's backers in its conflict with Russia "must do everything to keep Ukraine within its 1991 borders on this side," He demanded, while lauding Germany for agreeing to permanently station 4,000 troops in Lithuania. "Efforts to strengthen the eastern flank depend on our will to defend ourselves," he said.