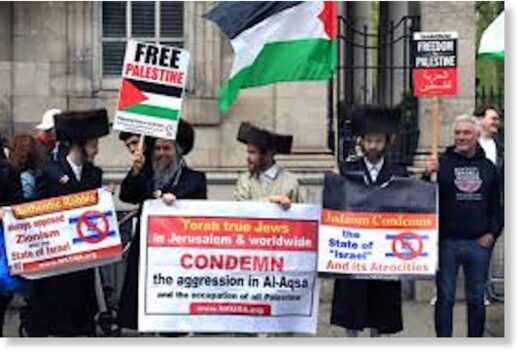 The US mainstream media chose to ignore
a meeting that took place at the recent United Nations General Assembly (UNGA) gathering of world leaders between Iran's President,
Ebrahim Raisi
and an Ultra-Orthodox organization of anti-Zionist Jews called
Neturei Karta
.
The meeting was obviously not in any way newsworthy for any of the mainstream media networks based in the United States, but several Israeli media networks covered the story including
The Jerusalem Post
who
published
what Raisi had said in the meeting and that was that Iran has no issues with the Jewish people or its faith
"I have heard that there are anti-Zionist Jews here and this is a great thing," said Raisi.
"We always reiterate the fact that we have no issue whatsoever with the Jewish faith, with the Torah, and in Iran, the Jews have freedom of religion. Our only issue is with the Zionists."
Raisi applies the same standards to Zionists and as he did with the US-backed terrorists known as the
Islamic State of Iraq and Syria
(ISIS) throughout the Middle East as he "stressed that he is against "oppression," regardless of whether it comes from Jews, Christians, or Muslims.