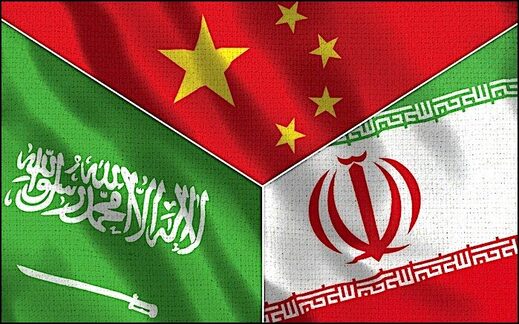 Just a year ago, the US was in the ascendant when it came to Middle East politics, working to isolate Iran by helping to normalize relationships between Israel and the Mideast Gulf states.
The reality just changed — literally overnight
— after China successfully brokered a reconciliation between Saudi Arabia and Iran which, if consummated, will radically transform regional and global geopolitics.
When Wang Yi, China's most senior diplomat, stepped out in front of the cameras in Beijing, China, on Mar. 10, accompanied by Ali Shamkhani, secretary of the Supreme National Security Council of Iran, and Saudi National Security Adviser Musaad bin Mohammed al-Aiban,
the world changed forever.
On the surface, the deal that China mediated
— with Iran and Saudi Arabia agreeing to resume formal diplomatic ties and affirming their respect for "the noninterference in internal affairs of states" —
was a remarkable enough diplomatic accomplishment. In practical terms, this simply reset the clock to pre-2016,
when the two nations severed relations in the aftermath of the execution by Saudi Arabia of a prominent Shiite cleric, which in turn prompted attacks on the Saudi embassy in Tehran. But the agreement to resume diplomatic relations was accompanied by a series of other commitments by the two nations to respect each other's sovereignty, and to engage in economic, cultural and sports cooperation.
The timeline for implementation is two months from the date of the agreement.