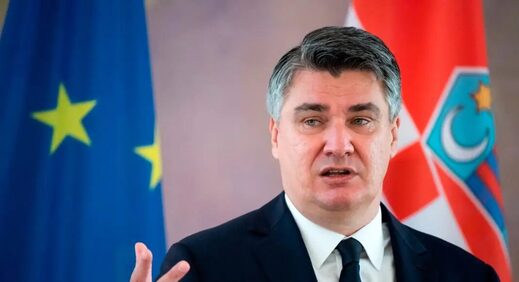 Croatian President Zoran Milanovic has claimed
NATO, a military bloc of which Zagreb is a member
, is waging a "proxy war" against Moscow in Ukraine. He also dismissed sanctions against Moscow as "nonsense," adding that he does not want to be an "American slave."
Speaking to Croatian reporters in the city of Vukovar on Sunday, Milanovic said, among other things:
"Washington and NATO are waging a proxy war against Russia through Ukraine,"
as quoted by media outlet Istra24.
He went on to argue that
"The plan cannot be to remove Putin. The plan cannot be sanctions," adding that such punitive measures are "nonsense and we will not achieve anything with them."