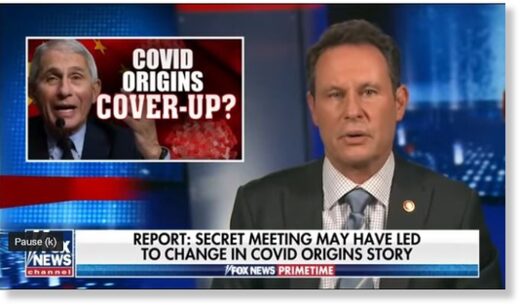 On October 23rd, the Zero Hedge news site
broke to the public direct evidence
, from an anonymous leaker, showing that the U.S. Government has been lying to say that it had not been funding research to find, in animal populations, viruses that could then be manipulated in laboratories to a "gain of [viral] function" (unnaturally increased communicability, and deadliness, to humans).
Back on 21 September 2021, a pro-imperialist (war-loving — especially against China) UK newspaper,
The Telegraph
, had
headlined
"Wuhan scientists planned to release coronavirus particles into cave bats, leaked papers reveal: Documents reveal researchers applied for $14m to fund controversial project in 2018", but provided no useful links to any relevant evidence, and offered only few details. However, the 21 October 2021 Zero Hedge blockbuster news-report,
headlined
"NIH Admits Funding Gain-Of-Function COVID Experiments; Gives EcoHealth Five Days To Report Data", was far more detailed, and included links to all of its evidence, and is therefore the big breakthrough on this enormous news-story.
Unlike the
Telegraph
's headline, which misleadingly pretends that this is solely a matter of culpability by China's Government, and which made no reference to the research's foreign funding (by the U.S. Government), the Zero Hedge news-report makes very clear that this research had been funded by the U.S. Government. Those funds, and U.S. Government intentions, were paying the Wuhan China biological laboratory to do this research, to find whether and how animal viruses in nature could be manipulated in a laboratory to become communicable to, and deadly to, humans ("gain of function"). Zero Hedge also provided, by way of links, the direct evidence that the U.S. Government has been lying, all along, to deny that they had had anything to do with any such "gain of [viral] function" research.