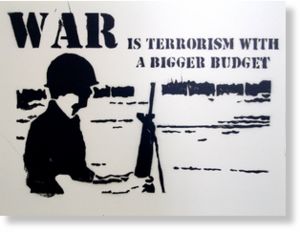 The politics of terror are the greatest covert operation ever.
In explaining why, I'll begin by defining some terms, because, when discussing the covert op called "the politics of terror," words and their management are all important.
How are politics and terror actually defined: how are these meanings manipulated; for what purposes, and by whom?
Terrorism is defined as "violence against civilians intended to obtain a political purpose."
This is an ambiguous phrase, which begs the questions: what are politics and violence?