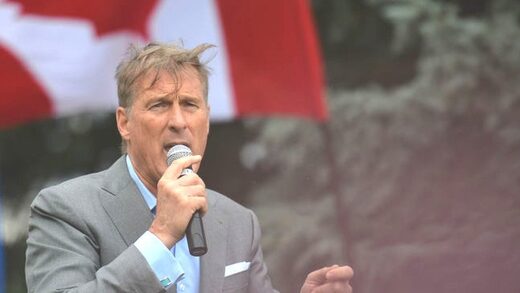 Canada is edging closer to its federal election on Monday, with Justin Trudeau's Liberal Party and Erin O'Toole's Conservative Party in a tight race for first place. But the once fringe People's Party of Canada has emerged as a potential spoiler, riding a wave of anti-lockdown and vaccine mandate sentiment.
In 2018, after a falling out with his party and amid a backlash over statements he made about immigration and multiculturalism, then member of Parliament Maxime Bernier quit the Conservatives and formed his own federal party.
Mr Bernier, a former Canadian foreign minister, is a populist with a libertarian bent who supporters have nicknamed "Mad Max". He has previously described his upstart party, the People's Party of Canada (PPC), as a coalition of people "disenchanted with traditional politicians".