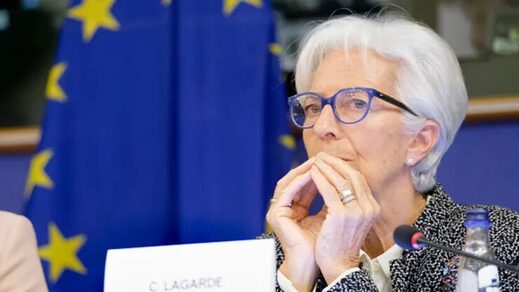 The euro area won't be able to recover massive terms-of-trade losses incurred by rising energy prices, European Central Bank (ECB) President Christine Lagarde explained, during a conference at Frankfurt's Goethe University on Wednesday.
According to the head of the bloc's regulator,
the cost of those losses must ultimately be shared between firms and workers.
"And it is important that there is fair burden-sharing between them, with both accepting that they cannot fully recover the income that the euro area has paid to the rest of the world and the ensuing loss of output,"
Lagarde explained.