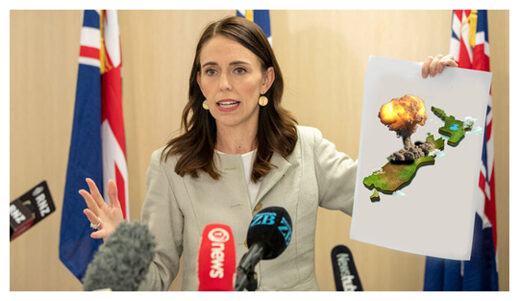 New Zealand Prime Minister Jacinda Ardern has ordered the army to source nuclear bombs from somewhere and detonate them in key locations in a last-ditch attempt to wipe out covid-19 for good, WWN has learned.
The new measure comes after three people were found to be infected with the highly contagious UK variant, initially forcing the PM to call a 72-hour lockdown, before then issuing an all-out nuclear strike.
"It's the only way to beat the virus," the 40-year-old leader told citizens in an emotional televised address, showing a map where strategically placed nuclear weapons will have to be detonated. "This will be quick and painless for all of us, but more importantly, it will stop covid-19 for good which will be a massive win for us in the long run".