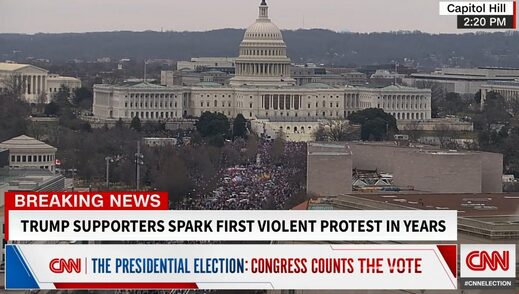 CNN's Jake Tapper gravely reported on the "first violent protest in recent memory" yesterday.
"We've never in the history of America seen anything like it!" he cried. "Someone actually shoved a barricade!" he shouted, "and people pushed past security and went somewhere they were not supposed to go!"
Tapper dissolved into tears trying to wrap his mind around such utter, never-before-seen depravity in the history of this great nation. "I've never seen such wanton chanting and pushing before, and I hope to never see it again," he cried.