Don't Panic! Lighten Up!
Jonathan Pie
YouTube
Sat, 27 Jun 2020 12:34 UTC
---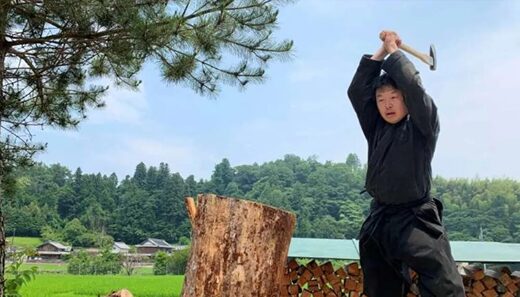 A Japanese university has awarded the first-ever degree in ninja studies.
Students at Japan's Mie University can now answer the question "can I major in the study of ninjas," with "shuriken!"
Masters student Genichi Mitsuhashi, 45, spent two years examining historical documents on the true nature of the stealth fighters while perfecting his martial arts skills,
reports AFP
. In March, he completed the master's course at Mie University in central Japan. Part of Mie Prefecture was once known as Iga Province and is considered to be where ninjas originated from.
Mitsuhashi previously studied rural development at Kyoto University's graduate school, and started learning kung fu, Shorinji Kempo and other martial arts in high school and continued into his 20s, when he became interested in knowing more about ninjas. In addition to practicing those skills while he studied at Mie University, he also absorbed and embodied the lifestyle and complex traditions of the feudal martial arts experts, telling AFP that he took all elements of being a ninja seriously, including the ones that don't show up in movies.
---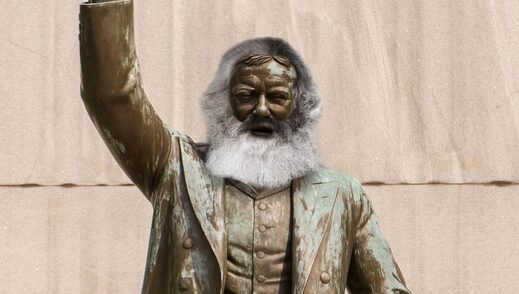 Looking to protect their statues and other municipal monuments, cities and towns across the country have begun disguising their statues as Karl Marx.
City councils all over are ordering Karl Marx wigs and putting them on Teddy Roosevelt, George Washington, Christopher Columbus, and other statues. The move has proven extremely effective at deterring Antifa and other extremist groups, who are only looking for statues of old hateful white guys to destroy and not statues of communists.
"As soon as enraged rioters see the statue isn't of a dangerous, murderous madman whose ideas killed hundreds of millions but is just of Karl Marx, they move on," said one city council member in Illinois as he put a Karl Marx wig and beard on a statue of Abraham Lincoln. "Well, first, they bow respectfully to their hero and
then
move on."
Plaques on the statues with controversial quotes from the Founding Fathers are also being covered up with Marx quotes like "Let the ruling classes tremble at a Communistic revolution!" and "Workers of the world, unite!"
Some towns are reporting that Che Guevara chin stubble and a beret also work wonders at saving the monuments.
---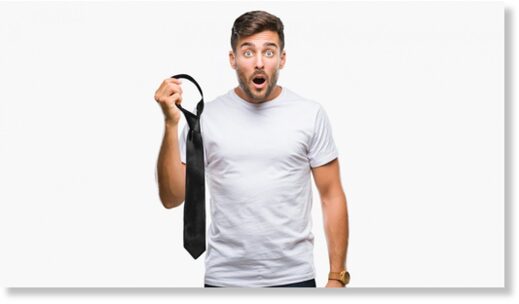 Local father of two Bradley Carson was horrified, shocked, offended, and aggrieved Sunday as his family gave him several racist symbols for Father's Day, the kids and his wife each having given him a noose.
"I was literally shaking," Carson, a white progressive, said. "It was a clear message, plain and simple: we hate you because of your skin color. Well, I mean, not
my
skin color. But I'm offended on behalf of some people somewhere who might have been offended by this."
Carson called the FBI to investigate. After a thorough search of his house, they determined the nooses were actually neckties and that he had several dozen of them in his closet. Carson is standing by his story, though, saying, "I know a noose when I see one.
This was a loop that goes around a human's neck for no other purpose than to send a racist dog whistle to my oppressors."
"It is literally violence."
The man later fainted from shock while tying his shoes.
---
---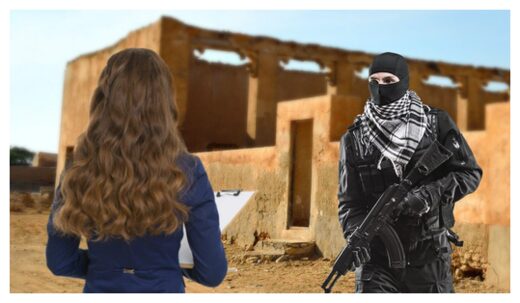 U.S. — The Navy SEALs are being disbanded and replaced with a new branch of the military: The United States Social Workers.
The social workers will be dropped into terrorist hideouts to talk with militants about their feelings and defuse the situation. The move was made as a push against police work and firearms continues across the nation. As people continue to call on police departments to be defunded, the next logical target was the Navy SEALs.
---
---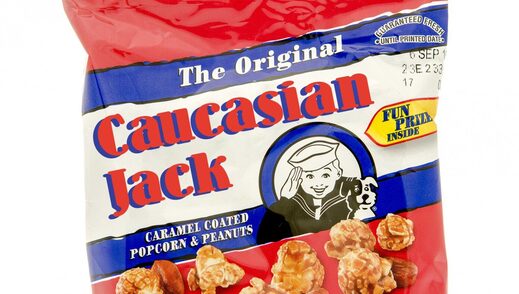 When ballparks finally open again, those standing for the traditional seventh-inning stretch will be singing some different lyrics to "Take Me Out to the Ballgame."
After over 100 years of selling its caramel popcorn snack under the name Cracker Jack, Frito-Lay announced today that it would be rebranded as the less offensive "Caucasian Jack."
"We are very sorry to all the crack---er, I mean, Caucasians we have hurt over the years," said a spokesperson. "Cracker is an offensive stereotype, and we must make sure that all foods and snack products are culturally sensitive. Think about all the white people who have had to suffer in silence as tens of thousands of baseball fans sang out the hurtful lyrics 'Buy me some peanuts and Cracker Jacks.'"
---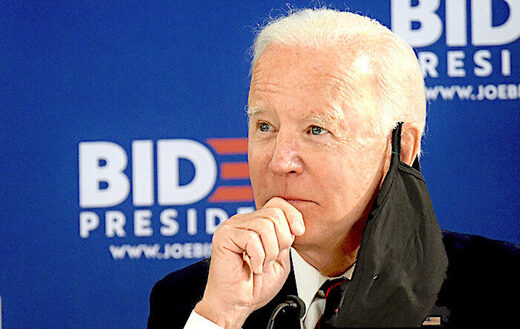 During a campaign speech Tuesday, Joe Biden proudly declared that while Republicans have at least some standards, Democrats are going above and beyond with their "double standards."
Biden pointed out that by having two sets of standards, Democrats are leading the race for having the most sets of standards.
"That's two times as many standards," he said proudly. "Double is a lot more than single. Anyone who's ever watched a baseball game knows that."
"Isn't that right, sweetie?" he said to a young girl in the front row of the crowd, asking her to come up and stand on the stage while he put his hands on her shoulders for the duration of the speech.
The presidential candidate then went on to slam Trump for his treatment of women, confident in the knowledge that no one in the Democratic Party would dare call him out for being a hypocritical little creep.
Not to be outdone, Trump quickly took to Twitter to announce that the Republican Party would shortly be debuting its brand new triple standards.
---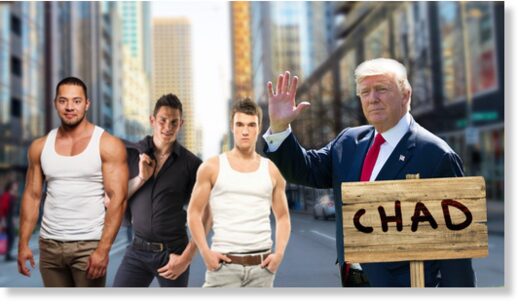 In response to news that Communist pansies have taken over several city blocks of downtown Seattle and filled them with whiny little girly-men, Trump announced today he will act decisively to establish a much more "manly and way cooler" CHAD zone right across the street.
"Only true chads will be allowed in the CHAD zone," said Trump in a press conference.
"CHAD will be so much more epic than CHAZ. It will really be fantastic. Everyone agrees. At least everyone who isn't a loser-face dweeb. No soy boys will be allowed to enter the kingdom of CHAD."
An army of square-jawed bros has already blocked off three blocks and begun building an impenetrable border wall to keep out the socialists. Free outdoor gyms, keto food trucks, and selfie stations have been set up all across the newly established zone for maximum epicness. Women will be allowed in the land of CHAD but only if they're "like, really hot."
---