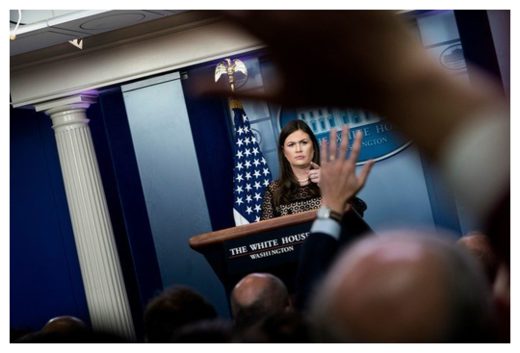 Washington (
The Borowitz Report
) - In a stirring defense of Donald Trump's chief of staff, General John Kelly, the White House press secretary, Sarah Huckabee Sanders, said on Friday that it was "unpatriotic in the extreme" to offer irrefutable video proof that a four-star general lied.
"It is unpatriotic enough to accuse a four-star general of lying," Sanders told the White House press corps.
"But to make available a video that proves beyond a shadow of a doubt that that general lied is unpatriotic bordering on treasonous."