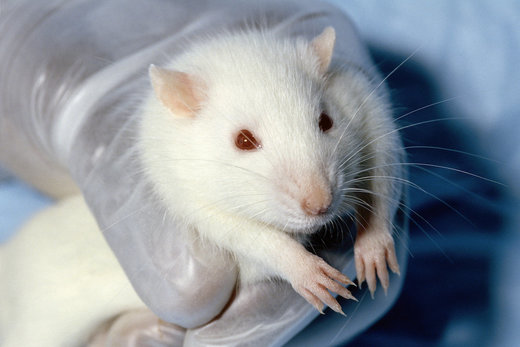 Routine scientific procedures using millions of animals are still being authorised when there is a tried and tested alternative, according to a group of scientists investigating the production of antibodies.
The scientists, writing in the Cell Press journal,
Trends in Biotechnology
, say the
use of animals in consumer society is effectively 'hidden' and products assumed to be 'animal-friendly' are anything but.
They say an animal friendly antibody production technique using bacteriophage viruses instead of live animals is being overlooked, despite the enormous potential for reduction in animal use.
The
global antibody industry is worth 80 billion dollars
and relies heavily on animals to produce the antibodies that are used to detect the vast range of molecules indicative of state of health, safety or the environment. Antibody-based tests are used in consumer and environmental safeguarding -- from healthcare, over the counter, point of care and laboratory diagnostic testing to food safety, agriculture and household products.
Dr Alison Gray, a visiting researcher at The University of Nottingham's School of Veterinary Medicine and Science, said: "The antibody-based tests that are commonly used in society appear to be far removed from animal experimentation since no animals were directly tested on. However, the target molecule to be detected is repeatedly injected into the animal, initiating an immune response.
Months later, the animal is euthanased
and antibodies to that molecule are extracted and incorporated into an in
vitro
, 'animal-free' test.
So in reality, we are not replacing animals but substituting methods.