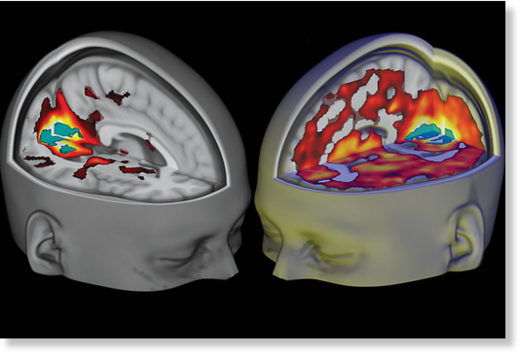 Measuring neuron activity has revealed that psychedelic drugs really do alter the state of the brain, creating a different kind of consciousness.
"We see an increase in the diversity of signals from the brain," says
Anil Seth
, at the University of Sussex, UK. "The brain is more complex in its activity."
Seth and his team discovered this by re-analysing data previously collected by researchers at Imperial College London.
Robin Carhart-Harris
and his colleagues had monitored brain activity in 19 volunteers who had taken ketamine, 15 who had had LSD, and 14 who were under the influence of psilocybin, a hallucinogenic compound in magic mushrooms.
Carhart-Harris's team used sets of sensors attached to the skull to measure the magnetic fields produced by these volunteers' neurons, and compared these to when each person took a placebo.
"We took the activity data, cleaned it up then chopped it into 2-second chunks," says Seth, whose team worked with Carhart-Harris on the re-analysis. "For each chunk, we could calculate a measure of diversity."