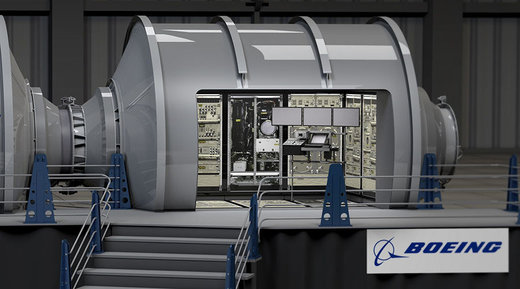 It's not quite the Star Trek Enterprise but NASA has revealed it's developing "deep space habitats," which will house astronauts in outer space in the future.
The space agency's NextSTEP-2 program, which has a budget of around $65 million, aims to both advance the commercial development of space while also allowing for the further exploration of deep space.
The hope is for the habitats to support missions in the area of space near the moon, which will be the testing ground for trips to Mars.