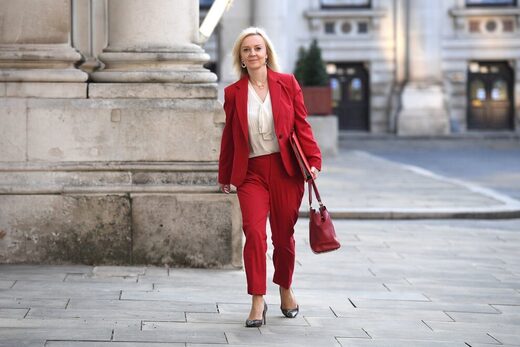 Trans people have attacked the current process - requiring a medical diagnosis - as intrusive and demeaning.
Plans to allow people to self-identify as a different gender without a medical diagnosis have been axed, two years after the government signalled the change.
Ministers have decided there are already "proper checks and balances in the system and also support for people who want to change their legal sex".
Theresa May's administration explored simplifying the process, which many trans people have attacked as intrusive, demeaning and bureaucratic.
They must apply to a panel for a gender recognition certificate, supplying two reports from a doctor or psychologist stating they have suffered from gender dysphoria.
Campaigners had warned that failing to liberalise the law would be a 'Section 28 moment', akin to the Thatcher's government notorious 1988 ban on councils and schools "promoting homosexuality".
But Liz Truss, the equalities minister, argued that reform of gender recognition was "not the top priority for transgender people".
"Perhaps their most important concern is the state of trans healthcare," she said, in a statement issued to MPs.
"Trans people tell us that waiting lists at NHS gender clinics are too long. I agree, and I am deeply concerned at the distress it can cause."
For that reason, the government was "opening at least three new gender clinics this year, which should see waiting lists cut by around 1,600 patients by 2022".
The application procedure would be placed online and the current £140 fee reduced "to a nominal amount".
The proposals to rewrite the 2004 Gender Recognition Act, to allow self-identification, were sent out for consultation way back in 2018, after senior ministers backed the move.
But Boris Johnson is believed to have got cold feet, as the issue become tangled up in the separate controversy over women-only bathrooms and other spaces.
The transgender rights charity Stonewall tweet had described the expected climbdown as "a bitter blow for trans people".
It had pointed out that reform had received support in the past week both from the Trade Union Congress and the British Medical Association.
Furthermore, the Scottish government is expected to press ahead with the reform, although work on a bill was halted by the pandemic and delayed until after next May's Holyrood elections.
But, in her statement, Ms Truss said: "The Equality Act 2010 clearly protects transgender people from discrimination.
"The same act allows service providers to restrict access to single sex spaces on the basis of biological sex if there is a clear justification.
"We want every individual, regardless of their sex, sexual orientation, or gender identity to have the confidence and the freedom to be themselves."