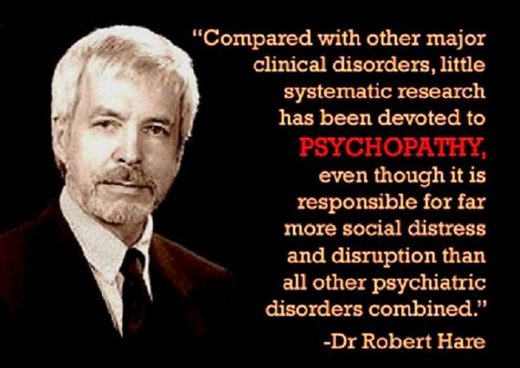 When individuals with psychopathy imagine others in pain, brain areas necessary for feeling empathy and concern for others fail to become active and be connected to other important regions involved in affective processing and decision-making, reports a study published in the open-access journal
Frontiers in Human Neuroscience
.
Psychopathy is a personality disorder characterized by a lack of empathy and remorse, shallow affect, glibness, manipulation and callousness. Previous research indicates that the rate of psychopathy in prisons is around 23%, greater than the average population which is around 1%.
To better understand the neurological basis of empathy dysfunction in psychopaths, neuroscientists used functional magnetic resonance imaging (fMRI) on the brains of 121 inmates of a medium-security prison in the USA.
Participants were shown visual scenarios illustrating physical pain, such as a finger caught between a door, or a toe caught under a heavy object. They were by turns invited to imagine that this accident happened to themselves, or somebody else. They were also shown control images that did not depict any painful situation, for example a hand on a doorknob.
Participants were assessed with the widely used PCL-R, a diagnostic tool to identify their degree of psychopathic tendencies. Based on this assessment, the participants were then divided in three groups of approximately 40 individuals each: highly, moderately, and weakly psychopathic.
When highly psychopathic participants imagined pain to themselves, they showed a typical neural response within the brain regions involved in empathy for pain, including the anterior insula, the anterior midcingulate cortex, somatosensory cortex, and the right amygdala.
The increase in brain activity in these regions was unusually pronounced, suggesting that psychopathic people are sensitive to the thought of pain.
But when participants imagined pain to others, these regions failed to become active in high psychopaths. Moreover, psychopaths showed an increased response in the ventral striatum, an area known to be involved in pleasure, when imagining others in pain.
This atypical activation combined with a negative functional connectivity between the insula and the ventromedial prefrontal cortex may suggest that
individuals with high scores on psychopathy actually enjoyed imagining pain inflicted on others and did not care for them.
The ventromedial prefrontal cortex is a region that plays a critical role in empathetic decision-making, such as caring for the wellbeing of others.
Taken together, this atypical pattern of activation and effective connectivity associated with perspective taking manipulations may inform intervention programs in a domain
where therapeutic pessimism is more the rule than the exception.
Altered connectivity may constitute novel targets for intervention. Imagining oneself in pain or in distress may trigger a stronger affective reaction than imagining what another person would feel, and this could be used with some psychopaths in cognitive-behavior therapies as a kick-starting technique, write the authors.
Comment:
Therapeutic pessimism is certainly warranted given what's been learned about psychopaths. Dr. Robert Hare, a leading expert on psychopathy discusses the issue below:
"So many of these awkward questions would vanish if only there were a functioning treatment program for psychopathy. But there isn't. In fact, several studies have shown that existing treatment makes criminal psychopaths worse. In one, psychopaths who underwent social-skills and anger-management training before release had an 82 percent reconviction rate. Psychopaths who didn't take the program had a 59 percent reconviction rate. Conventional psychotherapy starts with the assumption that a patient wants to change, but psychopaths are usually perfectly happy as they are. They enroll in such programs to improve their chances of parole. "These guys learn the words but not the music," Hare says. "They can repeat all the psychiatric jargon -- 'I feel remorse,' they talk about the offence cycle -- but these are words, hollow words."

Hare has co-developed a new treatment program specifically for violent psychopaths, using what he knows about the psychopathic personality. The idea is to encourage them to be better by appealing not to their (non-existent) altruism but to their (abundant) self-interest.

"It's not designed to change personality, but to modify behaviour by, among other things, convincing them that there are ways they can get what they want without harming others," Hare explains. The program will try to make them understand that violence is bad, not for society, but for the psychopath himself. (Look where it got you: jail.) A similar program will soon be put in place for psychopathic offenders in the UK.

"The irony is that Canada could have had this all set up and they could have been leaders in the world. But they dropped the ball completely," Hare says, referring to his decade-old treatment proposal, sitting on a shelf somewhere within Corrections Canada.

Even if Hare's treatment program works, it will only address the violent minority of psychopaths. What about the majority, the subclinical psychopaths milling all around us? At the moment, the only thing Hare and his colleagues can offer is self-protection through self-education. Know your own weaknesses, they advise, because the psychopath will find and use them. Learn to recognize the psychopath, they tell us, before adding that

even experts are regularly taken in.



Psychopaths Among Us
Story Source
Materials provided by
Frontiers
.
Note: Content may be edited for style and length.
Journal Reference
Jean Decety, Chenyi Chen, Carla Harenski and Kent A. Kiehl. An fMRI study of affective perspective taking in individuals with psychopathy: imagining another in pain does not evoke empathy. Frontiers in Human Neuroscience, 2013 DOI: 10.3389/fnhum.2013.00489