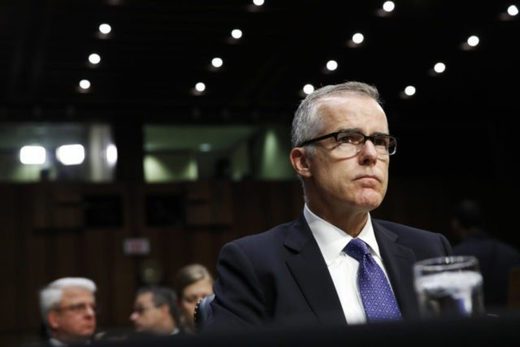 Rep. Mark Meadows (R-NC) on Thursday revealed Congress is investigating whether FBI agents tampered with evidence in the Michael Flynn case.
"Justice should be meted out evenly, and yet we're finding that evidence could have been tampered with,"the Freedom Caucus leader
told
Hill.TV's
Rising
.
Meadows, who raised the prospect of evidence tampering during Justice Department Inspector General Michael Horowitz's testimony before House investigators this week, suggested FBI "302" interview documents may have been altered in the case against former National Security Advisor Lt. Gen. Michael Flynn
"I brought this up with the inspector general the other day,"
added
the North Carolina lawmaker. "Some of those key witnesses will be asked to appear before House Oversight."
"When that happens - those 302s for your listeners - are really all about the interviews that the FBI takes down."
Meadows said lawmakers are working to confirm whether FBI interview documents relating to Flynn were altered "to change the outcome of prosecution decisions. "I think they might have," he added.
Disgraced FBI agent Peter Strzok, who was escorted off the bureau's premises this week,
oversaw
the interview with Flynn last January at the White House.
Flynn
pleaded guilty
on December 1, 2017 to making false statements to the FBI about contact with then-Russian Ambassador to the U.S. Sergei Kislyak during the presidential transition.
President Trump re-upped his criticism of special counsel Robert Mueller's probe on Sunday, calling the investigation - in which Flynn was charged in - a "hoax."
"WITCH HUNT! There was no Russian Collusion," Trump began. "Oh, I see, there was no Russian Collusion, so now they look for obstruction on the no Russian Collusion. The phony Russian Collusion was a made up Hoax. Too bad they didn't look at Crooked Hillary like this. Double Standard!"