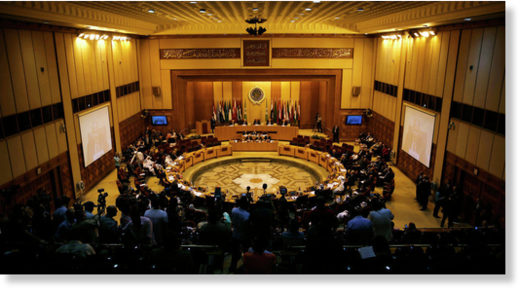 The tensions in the Middle East have exacerbated recently, as the Saudi forces intercepted a missile fired from Yemen by Iran-backed Houthi rebels.
Saudi Arabia on Sunday demanded an emergency meeting of foreign ministers of the Arab League
over Iran's "interference" in domestic affairs of the region's countries
, Sky News Arabia reported.
Bahrain and the United Arab Emirates supported the Saudi request, which was also approved by Djibouti, the current chair of the pan-Arab bloc, said the document shown to AFP by diplomats on Sunday.
The Saudi government said earlier in November it destroyed a missile launched by Houthi rebels in Yemen before it landed at the airport in the Saudi capital of Riyadh.
Saudi Arabia blamed the incident on Iran, which allegedly supports the Houthi movement
. Riyadh called Tehran's alleged involvement in supplying Houthis with missiles "an act of war against the kingdom" and, relying on the right to self-defense, reserved the right to respond to Iran.
The Iranian Foreign Ministry refuted these claims.
Yemen has been engulfed in a violent conflict between the government headed by President Abd Rabbuh Mansur Hadi and the Shiite Houthi movement, also known as Ansar Allah, backed by army units loyal to former President Ali Abdullah Saleh, since 2015.
The Saudi-led coalition supporting the Yemeni government forces began carrying out airstrikes against the Houthis at Hadi's request in March 2015. Saudi Arabia has claimed on numerous occasions that Iran has been supplying weapons to the Yemeni rebels, violating UN Security Council resolutions.