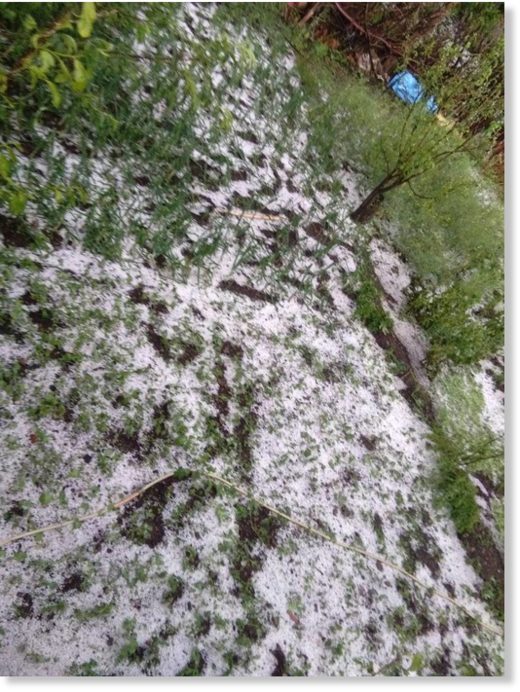 A strong hailstorm today wreaked havoc in scores of north Kashmir areas and resulted in
extensive damage to apple and vegetable crops.
The hailstorm this evening at Kralpora, Trehgam, Ramhal, Hardoona, Darbal, Kunal, Taratpora, Naleem, Yahama Lawoosa, Haril Monabal, Qalamabad, Audoora, Shahnagri, Prangroo Chontipora Batagund and other areas. The hailstorm lasted for ten minutes but caused huge damage.
The locals said that the hailstorm inflicted heavy damage on crops like apple, rice saplings and other vegetables and fruits.
They said that they were hoping of good produce this year but the hail storm has dashed their hopes. The locals demanded adequate compensation from Government for their losses.