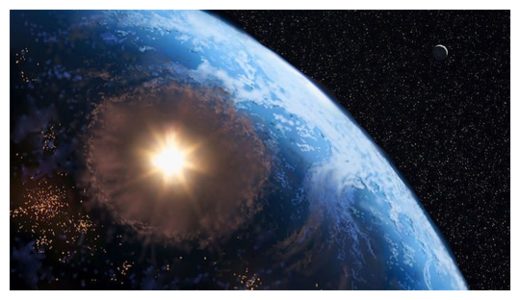 A kilometer-size asteroid slammed into Earth about 800,000 years ago with so much force that it scattered debris across a 10th of our planet's surface. Yet its impact crater remains undiscovered.
Now, glassy remains believed to have come from the strike suggest the asteroid hit southeast Asia as our close ancestors walked the Earth.
"This impact event is the youngest of this size during human evolution with likely worldwide effects," says Mario Trieloff, a geochemist at the University of Heidelberg in Germany not involved in the research. Large impacts can disrupt Earth's climate by spewing dirt and soot high into the atmosphere, where it can block sunlight for months or even years.
Putative remains from this impact have been found before. Researchers have recovered chunks of glassy debris known as tektites across Asia, Australia, and Antarctica, and their distribution pattern suggests the asteroid struck Southeast Asia: The largest tektites-weighing more than 20 kilograms and presumably ejected the shortest distances from the impact-have been found there.