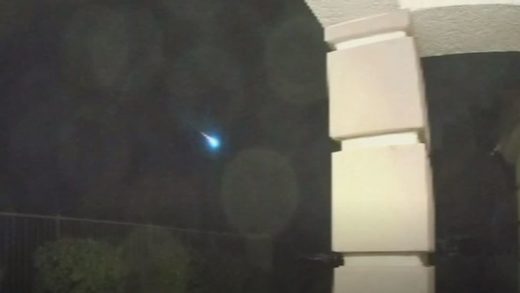 A mysterious light in the sky was caught on home surveillance cameras in the southwest valley.
Was the fiery streak a meteor? A satellite?
A doorbell camera from a Rhodes Ranch home caught a streak of light flying across the sky Tuesday morning just after 4 a.m.
Southwest resident Shannon Graham said, "Amazing. I haven't seen anything like that. It's pretty cool to see that."
Shannon Graham lives in the area. Graham says the video of the mysterious streak brings back memories as a child looking up at the sky during meteor showers.
"They are not as uncommon as you think. I remember growing up. We would go outside and put lawn chairs out and watch the meteor showers", she says.