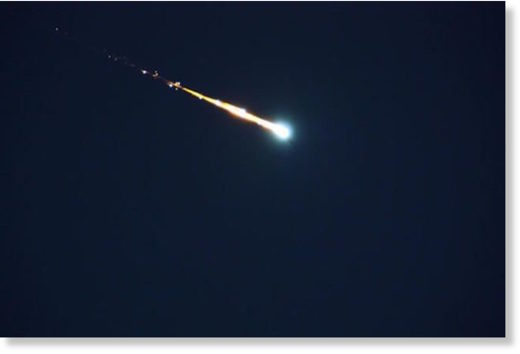 People across northeastern Ontario are still talking about seeing a fireball falling through the sky during the evening hours on October 29.
It happened around 6:30 p.m. and social media lit like the fireball people reported seeing streaking across the horizon.
Rachel Hamelin says she saw the spectacle on her way home from work, and says she was awestruck.
"We've always watched the meteor showers in August at the cottage, so you can see all of the white streaks just all over the sky...
but this was completely different because it was red and bright. It was a massive fireball. To see something like that, you see videos of it, but to actually see it with your own eyes... videos don't do it justice," says Hamlin.
Some speculated that it was a piece of a satellite, or even aliens, but an astronomy professor says it's a common phenomenon, albeit rare to see in person.