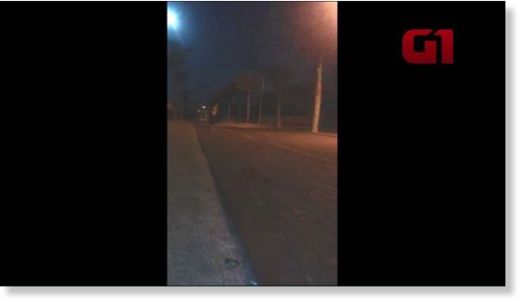 A meteor exploded in the sky of Brazil on September 22, 2015.
Yes, a flash of green light came down from heaven in a cloud of fire with a fiery tail, before exploding in a big bang... Did you see it? Did you hear it?
I think the guy is the video is trying roller blades... Too bad for him, the interresting thing happened in its back. Be careful @ around 7 sec:
The fireball video was recorded at around 7:40 pm in Cascavel, Paraná, Brazil, but has also been reported in several other cities in the state.