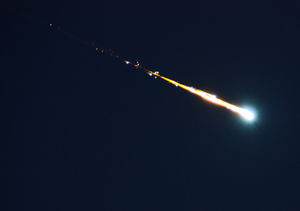 CBS 6 News has received hundreds of tips since our story aired about mysterious booms being heard across Central Virginia. Some said the noises were so intense they rattled their homes.
Police and firefighters in Colonial Heights were called out to three different parts of the city Sunday after receiving calls about mysterious sounds.
"It's a loud, loud boom," Clint Lanier, who lives in Chesterfield County, told CBS 6 senior reporter Wayne Covil. "It' ain't no shotgun and it ain't no kind of gun.
It's like an explosion
."
Sgt. Rob Ruxer with Colonial Heights police said dispatchers received at least three calls just before 5:30 p.m. Sunday from citizens in separate areas of the city about a loud noise.
"There was a large boom.
I thought it was thunder
," Kelsey Barnes of Colonial Heights said. "
It kind of shook the house a little bit
, but I have no idea what it was."