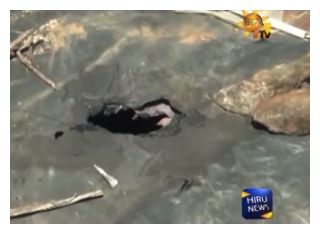 Scientists at several universities in Sri Lanka have been examining unknown stones that fell on a house in Ragala, Walapane - in a mountainous part of Sri Lanka - early in the morning yesterday (February 19, 2014). At least one scientist, Professor Athula Senarathna of the University of Peradeniya in Sri Lanka,
said today
that the stone was a meteorite, or rock from space.
The owner of the house upon which the strange stone fell in Ragala is H.B. Ranjanee.
According to Hiru News, a local news outlet, the Crime Division of the Ragala police conducted an investigation into the fall of the unknown stone. Police Media Spokesman SSP Ajith Rohana
told Hiru News
that particles of the stone scattered within an area of 26 square feet.