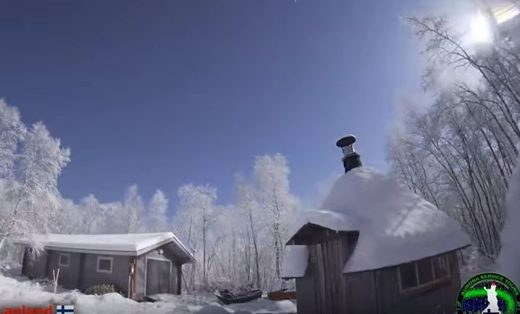 A bright bolide (extremely bright meteor) exploded over northern Finland at 18:40 on November 16, 2017, the latest of several meteor fireball events
this week
including
France
,
Germany
,
Spain
,
United
States
, and
Argentina
.
The aforementioned meteor fireball that flew over Germany on Nov 14
th
has been
confirmed
as the
most reported fireball event from Europe
, with 1962
reports
so far, since the AMS and the IMO launched the international version of the AMS fireball form.
According to
local media
, there were also reports of 'heavy bangs' in an area of ​​a few hundred kilometers radius. Other recent reports of 'mysterious booms' include those in
Alabama
,
Florida
,
San Diego
,
New Jersey
and
British Columbia
, which could be attributed to exploding space rock fragments.
Aurora Service Tours, a tourism company operating in Utsjoki, northern Finland captured the phenomena, which momentarily turned night into day, on
video
from a webcam that is commonly used to promote the Northern Lights. It was described as, "Huge meteor burn up. I was sat about 10 metres to the left of the camera and felt a huge shockwave. It shook the cottage."
Finland resident Johannes Karhula Lohtaja also uploaded a
video
of the event to YouTube.