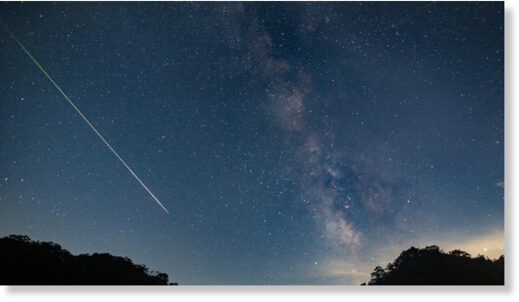 A fireball lit up the night skies across Colorado and New Mexico on Tuesday night, video of which has dazzled many online, while others couldn't help but speculate about invading aliens as a fitting addition to the chaos in 2020.
According to the American Meteor Society, there were at least 54 reports of a fireball spotted across the US at roughly 3am UT.
Incredible eyewitness video shared on social media captured the moment the apparent meteorite, complete with greenish hue, broke up upon entry in the Earth's atmosphere.
Guys, we just saw one of the craziest things we have ever seen in our lives and I managed to capture some of it. A meteor for the ages! pic.twitter.com/kPIchIPREV

— Amber Coffman (@Amber_Coffman) July 29, 2020