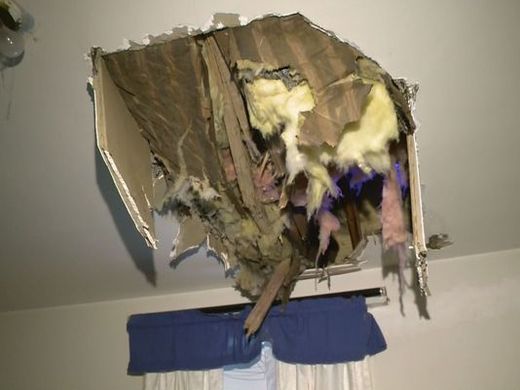 Bob Ryan was driving to get a cup of coffee in Sterling, Va., on Thursday morning when he saw rocks the size of baseballs shower out of the sky.
"They hit, and then smaller ones hit in succession like, 'boom, boom, boom,'" Ryan said.
At first, Ryan thought maybe kids hiding in a treeline were pelting cars. But
he noticed that the rocks appeared to have rained down from the clouds, as if they were meteors
.
Laura Rinhart, a Loudoun County firefighter, said that the rocks likely were not from outer space and had instead come flying from a nearby rock quarry. Rinehart said that some rocks struck a home on Old Ox road and debris also hit the pavement near Oakgrove Rd.
A person who answered the phone at Loudoun Quarries on Thursday said
he was not sure if the rocks came from their quarry
, the only quarry in the area.
Some residents in the area heard a boom at around 10:30 a.m. that they thought sounded like thunder
. Ryan said that stones then blasted car windows and damaged vehicles in a shopping center parking lot.
He said he picked up some of the rocks and noticed that they had a burnt smell
.
"One rock double the size of a softball was sitting on the sidewalk in front of a beauty salon," Ryan said. "If it had gone through there would have been lots of casualties."

Comment: In relation to the rock quarry, Old Ox Road is 3-5 miles West of the quarry, other locations reported are 2 miles or so East of the rock quarry. Why not rocks North, South, East and West? There isn't enough information to know for sure, but this seems fishy!