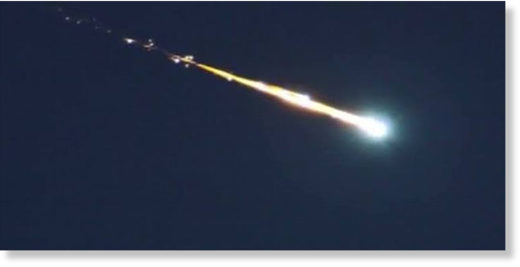 Two large fireballs were seen shooting across the sky during the night of February 18 and 19. They could be observed from different points of the Andalucían provinces of Almería, Granada and Seville.
The meteor detection station Calar Alto (CAHA) reported that two large balls of fire were observed shooting across the sky in the early hours of the morning of February 18 and 19.
The first one was detected by the CAHA observation station in Almería, but because of the weather conditions (cloudy night skies), the trajectory could not be calculated nor could more information be collected.
The second fireball, observed on February 19, could just as the first one be observed by the Almería observatory, but also by the observatories in Sierra Nevada (Granada) and Seville.