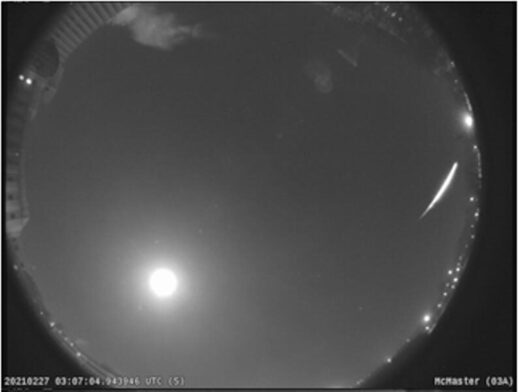 Those looking out at the night sky in Southwestern Ontario Friday night might have spotted a shooting star, or as it's technically known, a fireball shooting across the sky.
This event was captured by several all-sky meteor cameras belonging to the NASA All Sky Fireball Network and the Southern Ontario Meteor Network, operated by Western University.
Peter Brown, Professor and Canada Research Chair of Meteor Physics Western Institute for Earth & Space Exploration, reported on Twitter the fireball was as bright as the moon and passed directly over Chatham, Ont.
He said the event happened Friday at 10:07 p.m. and that the fireball ended at 30 km height just north of Lake St. Claire near Fair Haven, Michigan.
In a tweet, he wrote "very small or no meteorites likely."