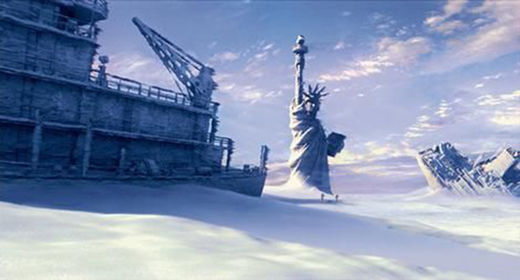 It's midsummer in the northern hemisphere, where record rainfall and the coldest spring in living memory have European meteorologists forecasting 'a year without summer' for most of Western Europe. While climatologists got their long-term forecasts for global warming all wrong, do these environmental extremes nevertheless signal 'climate change', just not in the way the authorities have portrayed it?
Extreme weather events are happening globally. One direct result of this is widespread crop failure. This leads to food shortages, followed by increased inflation as billions of people find themselves priced out of being able to eat. Riots and revolution are never far behind. In fact, complex systems theorists calculate that we're less than one year away from a fireball of global unrest. And that's not all...
The geological record shows that the default climate for this planet is a very cold one. Ice Ages last up to 100,000 years and are separated by 'inter-glacials', narrow windows of relative warmth that last, on average, 11,500 years. Our civilization is currently situated on the tail-end of the Holocene inter-glacial, meaning that it's just a matter of time before the next Ice Age.
How much time? Nobody knows. But in this week's show we're also going to examine the evidence for a synchronistic relationship between climate stress and the rise and fall of human civilizations within a more recent historical timeframe. Is it possible that humanity does play a role in modulating 'climate change', but perhaps not in the way environmentalists are suggesting?
Running Time:
02:19:00
Download:
MP3