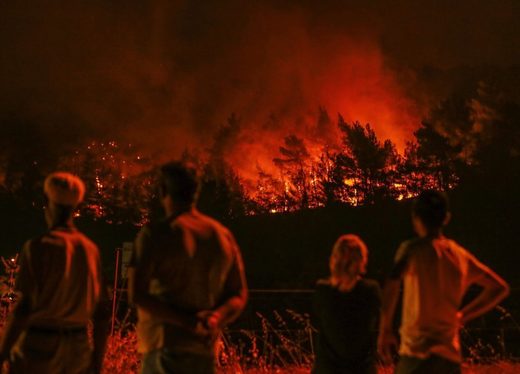 Forest fires have consumed some 500 hectares (over 1,200 acres) of land in Izmir on Turkey's Aegean coast, an official said Monday.
On Sunday, the fires broke out in four different regions -- including two in the southwestern Muğla province and others in Izmir province, according to Agriculture and Forest Ministry.
Speaking to reporters in Izmir, Agriculture and Forestry Minister Bekir Pakdemirli said that the fire in Karabağlar district of Izmir has so far destroyed some 500 hectares of forestland and firefighters are still battling to contain the fire.