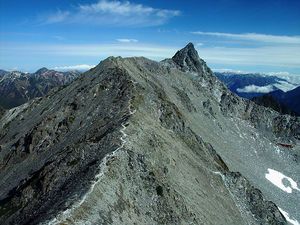 Kumamoto - The Meteorological Agency on Monday raised the volcanic alert level for Mount Aso from 1 to 2, prompting local authorities in Kumamoto Prefecture to ban entry to areas within 1 km of the crater of Mount Naka, one of five peaks in the active volcano's central cone group.
The alert includes a warning for rocks ejected from Mount Naka in the off-limits areas.
The move came after the mountain belched a small amount of volcanic ash Friday and experienced a small eruption Sunday.