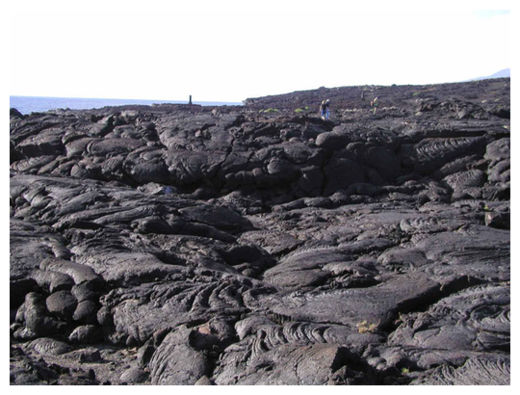 We've been closely watching the
earthquake swarm
at the Canary Island's
El Hierro
since the middle of the summer and it looks like there has been a dramatic increase in the number and intensity of the seismicity at the volcano. Since mid-July, the small island, which is the top of a shield volcano built by the Canary Hotspot, has
registered over 8,000 earthquakes
- check out the
excellent video
of the changing depth and location of seismicity put together by Eruptions reader Lurking (or is it GeoLurking now?) Until recently, the earthquakes have not been noticeable to the people living on El Hierro, but since Monday, multiple ~M3-4 earthquakes have occurred, with 30 earthquakes alone on Monday*.
Interestingly, if you look at the distribution of the earthquakes (see below), the earthquakes over the last few days are deeper than those 4 days ago or older. Many are centered 14-16 km below the surface of the volcano, putting them into the upper mantle, the likely source of the magma in the Canary Hotspot plume. The increasing seismicity and intensity might suggest that an eruption is in the cards, but you would really expect the earthquakes should be getting shallower as magma nears the surface and right now, it doesn't appear to be the case. Maria Jose Blanco, director of the National Geographic Institute on the Canaries
puts the chances of an eruption
in the near future at ~10%, although
carbon dioxide emissions are steadily rising
(spanish), another clue on new magma degassing under the volcano.