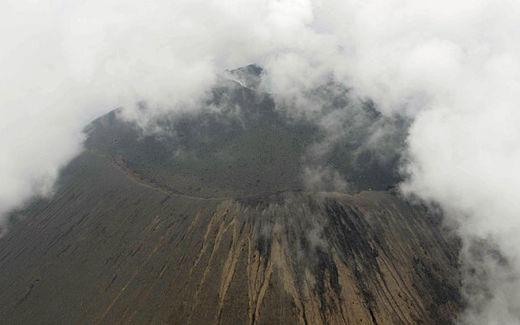 A volcano near Tokyo erupted early on Tuesday, the latest in a series of volcanic incidents to hit Japan in recent months.
Mount Asama, one of Japan's most active volcanoes, is believed to have spewed a small quantity of ash, but Tokyo was not affected, according to Kyodo News.
A warning against the dangers of falling rocks within a mile radius of the mountain, which is located 87 miles northwest of the capital, was subsequently issued by the Japan Meteorological Agency (JMA).
Experts have been keeping a close eye on the 8,425 feet volcano in recent months, with tremors detected since April and a subsequent surge in sulphur dioxide emissions.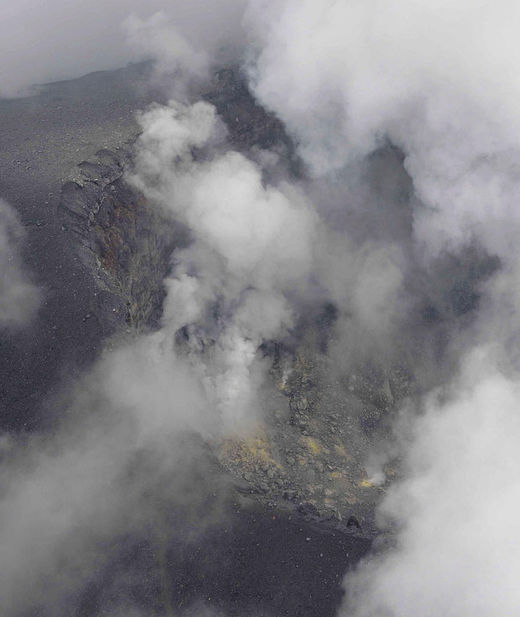 The incident came just a week after the JMA warned about Mount Asama's activity, raising its risk level from 1 to 2 and advising people against approaching the crater.
Flights by Japan's major airlines were reportedly unaffected by the incident and the alert was not raised further as there were no signs of further volcanic activity on the mountain.
Poor visibility due to thick clouds meant that it was not immediately possible to establish whether there was a volcanic plume, according to the JMA.
Mount Asama is the latest in a string of volcanoes to have experienced activity in recent months across Japan, which is home to 110 active volcanoes scattered across its mountainous landscape.
In May, a sudden eruption shook Mount Shindake in Kuchinoerabu Island in southwestern Kagoshima Prefecture, resulting in the evacuation of 137 residents.
Last September,Mount Ontake, located in central Japan and the second highest volcano in the country, also experienced a violent eruption, killing 57 people and leaving six others missing.
Mount Asama has a history of eruptions, the latest taking place in February 2009, during which it spewed hot rocks and a plume of smoke up to 1.2 miles in height, covering parts of Tokyo in a light dusting of ash.
The most famous of Mount Asama's eruptions took place in 1783, during which more than 1,000 people were killed and 1,000-plus surrounding homes were destroyed.