"We are getting some 'real' winter this week," meteorologist says
Kiev, Ukraine - A severe and snowy cold snap has killed at least 48 people across central and eastern Europe.
Officials have responded with measures ranging from opening shelters to dispensing hot tea, with particular concern for the homeless and elderly.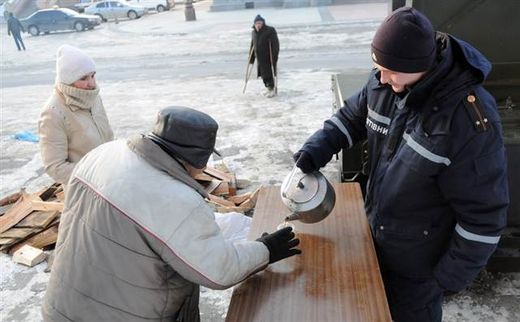 Ukrainian authorities said Tuesday that the number of people who died of hypothermia in recent days reached 30.
The Emergency Situations Ministry said on its website that most of the victims were found frozen on the streets. On Monday, officials had put the death toll at 18 people.
Temperatures plunged to minus 23 C (minus 10 F) in the capital Kiev and elsewhere in Ukraine as schools and kindergartens closed and authorities set up hundreds of heated tents for the homeless.
Officials have appealed to people to stay indoors.