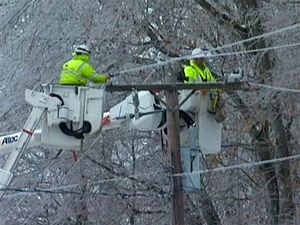 Bitterly cold weather lingered in central and eastern parts of the country on Monday, with some regions experiencing wind chills as low as 25 to 35 degrees below zero.
"Very cold wind chills this morning,"
the National Weather Service said in an advisory for Wisconsin
, warning about the possibility of frost bite and hypothermia if precautions weren't taken.
The combination of frigid air and high winds would produce wind chills of up to 35 degrees below zero from the Dakotas into Minnesota and northern Wisconsin, it predicted.
The Weather Channel noted
that Minneapolis saw a 32 degree temperature swing on Sunday, "starting the day at 29 degrees, at midnight, temperatures plummeted to 3 below zero by 10 a.m. And factoring in the winds, it felt closer to 20 below."