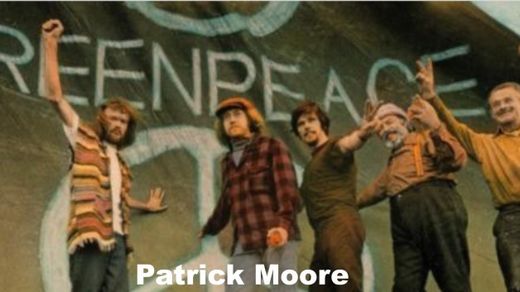 Moore: 'President Obama seems to say it is sufficient to say the 'science is settled'. It is hollow statement with no content.
On Kids: 'Change the way our kids are being taught about this subject because if we don't there will be a whole generation of people who are just blindly following this climate hysteria.'
Ecologist Dr. Patrick Moore, co-founder of Greenpeace, warned "I fear a global cooling," during his
keynote address to the Ninth International Conference on Climate Change
in Las Vegas on Tuesday. Moore, who left Greenpeace in 1986 because he felt it had become too radical, is the author of
"Confessions of a Greenpeace Dropout: The Making of a Sensible Environmentalist."
(Watch climate conference
live here
)
Moore noted that a cooling would adversely impact agriculture, and said: "Let's hope for a little warming as opposed to a little cooling. I would rather it got a little warmer." (Watch Moore
video here
at the
Heartland Institute event
)
Moore noted that "the
U.S. is currently been cooling
" and noted that there has been "no global warming for nearly 18 years." He also mocked the notion that "everything is due to global warming."
"If it warms two degrees, hopefully more in Canada in the North...maybe it would be a good thing if it did," Moore explained.