Extreme Temperatures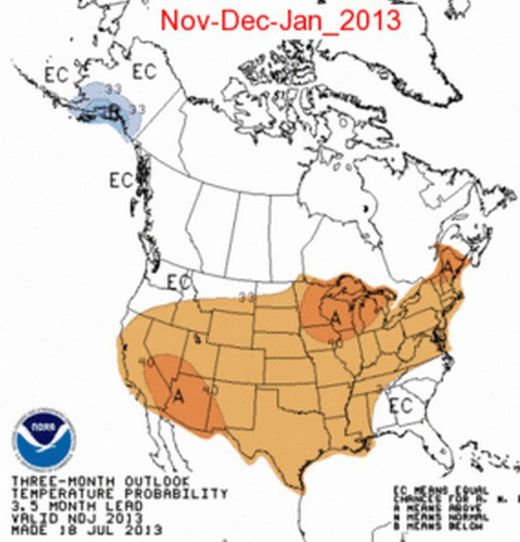 Data
They are doing great so far.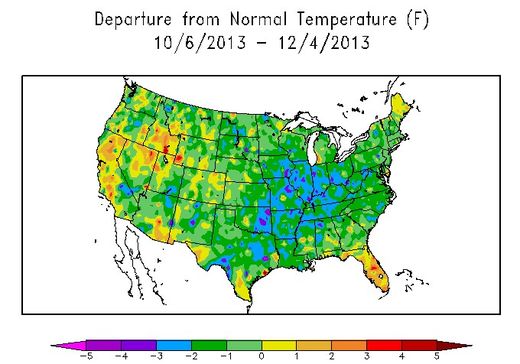 ---
Michael Snyder
The Truth
Fri, 06 Dec 2013 01:18 UTC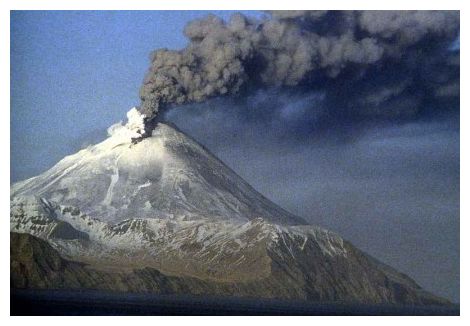 Have you noticed that this December is unusually cold so far? Could the fact that we have had a record number of volcanoes erupt in 2013 be responsible? Certainly an
unusually calm solar cycle
is playing a significant role in producing all of this cold weather, but as you will see below the truth is that throughout human history volcanic eruptions have produced some of the coldest winters ever recorded.
In fact, there have been some major eruptions that have actually substantially reduced global temperatures for two to three years. So should we be alarmed that the number of volcano eruptions this year was the highest ever recorded? Could it be possible that we are heading for a period of global cooling as a result?
And if the planet does cool significantly, could that lead to widespread crop failures and mass famine? Don't think that it can't happen. In fact, it has happened before and it is only a matter of time until it happens again.
I knew that we were seeing an unusual amount of volcanic activity around the planet so far this year. In fact, I wrote about it in my recent article entitled "
Why Have 10 Major Volcanoes Along The Ring Of Fire Suddenly Roared To Life?
" But I had no idea that we were on the verge of a new yearly record.
---
Michael Fumento
NY Post
Thu, 05 Dec 2013 11:14 UTC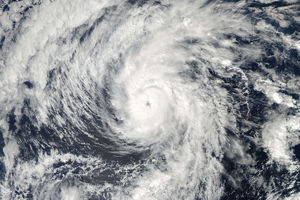 The 2013 hurricane season just ended as one of the five quietest years since 1960. But don't expect anyone who pointed to last year's hurricanes as "proof" of the need to act against global warming to apologize; the warmists don't work that way.
Warmist claims of a severe increase in hurricane activity go back to 2005 and Hurricane Katrina. The cover of Al Gore's 2009 book, "Our Choice: A Plan to Solve the Climate Crisis," even features a satellite image of the globe with four major hurricanes superimposed.
Yet the evidence to the contrary was there all along. Back in 2005 I and others reviewed the entire hurricane record, which goes back over a century, and found no increase of any kind. Yes, we sometimes get bad storms - but no more frequently now than in the past. The advocates simply ignored that evidence - then repeated their false claims after Hurricane Sandy last year.
---
Snow will fall on Victoria's Alps on Thursday as a cold blast of wintry air hits the state.
Between 10 and 20 centimetres could fall on the Alps while rain will continue steadily elsewhere, according to the Bureau of Meteorology.

Already more than 30 millimetres of rain has fallen in Melbourne and regional areas.

"We'll see that snow falling, snow down to 1100 metres on Thursday," said Bureau forecaster Michael Efron.

"We'll see that really cold air arriving over the state."

Nearly 20 millimetres has fallen on Melbourne since rain began on Tuesday night.

Falls have been markedly heavier in the south-eastern suburbs, with Moorabbin receiving 30 millimetres and Mentone, Hampton and Sandringham 29.
---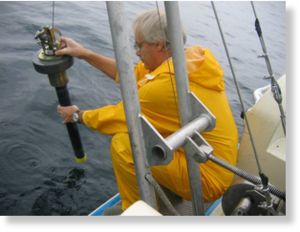 Regional climate changes can be very rapid. A German-British team of geoscientists now reports that such a rapid climate change occurred in different regions with a time difference of 120 years. Investigation in the west German Eifel region and in southern Norway demonstrated that at the end of the last glaciation, about 12,240 years before the present, the climate became warmer, first recognised in the Eifel region and 120 years later in southern Norway. Nonetheless, the warming was equally rapid in both regions.
The team around Christine Lane (Oxford University) and Achim Brauer from the GFZ German Research Centre for Geosciences reports in the latest volume of
Geology
(vol 41, no 12, p. 1251 - 1254) that within the younger Dryas, the last about 1100-year long cold phase at the end of the last ice age, a rapid warming first was measured in the Eifel region. Sediment cores from the Meerfelder Maar lake depict a typical deposition pattern, which was also found in the sediments of Lake Krakenes in southern Norway, but with a time lag of 120 years.
But how did the researcher reveal such an accurate time marking? "12,140 years ago a major eruption of the Katla volcano occurred on Iceland," explains Achim Brauer. "The volcanic ash was distributed by strong winds over large parts of northern and central Europe and we can find them with new technologies as tiny ash particles in the sediment deposits of lakes. Through counting of annual bands in these sediments we could precisely determine the age of this volcanic ash." Therefore, this ash material reflects a distinct time marker in the sediments of the lakes in the Eifel and in Norway.
---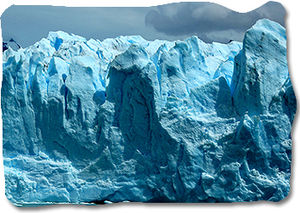 Washington - Hard-to-predict sudden changes to Earth's environment are more worrisome than climate change's bigger but more gradual impacts, a panel of scientists advising the federal government concluded Tuesday.
The 200-page report by the National Academy of Sciences looked at warming problems that can occur in years instead of centuries. The report repeatedly warns of potential "tipping points" where the climate passes thresholds, beyond which "major and rapid changes occur." And some of these quick changes are happening now, said study chairman James White of the University of Colorado.
The report says abrupt changes like melting ice in the Arctic Ocean and mass species extinctions have already started and are worse than predicted. It says thousands of species are changing their ranges, seasonal patterns or in some cases are going extinct because of human-caused climate change. Species in danger include some coral; pika, a rabbitlike creature; the Hawaiian silversword plant and polar bears.
Comment:
Although the authors harp on "human-caused climate change" when the causes may lie elsewhere, the conclusions that changes are non-linear and can reach a tipping point and happen quickly seem correct and show that projections of climate states decades in the future are probably nonsense.
But what's most ridiculous about their conclusions, which contradict the points made in their research, is that they discount the possibility of a radical swing towards cooling. See
this
for more information on the rapid cooling hypothesis.
---
---
Chris Epp
CTV News
Wed, 04 Dec 2013 03:27 UTC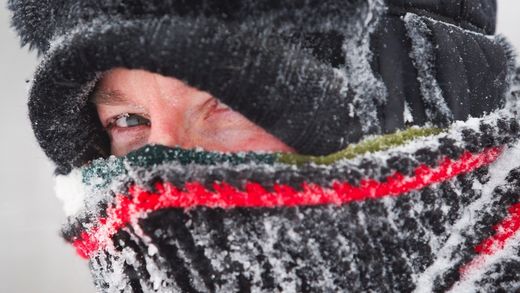 The blizzard that hit Calgary may be over, but residents are now left to dig themselves out from the mounds of snow left in the storm's wake.
The city declared a snow route parking ban would begin Wednesday morning at 9 a.m., which would allow crews to begin cleaning up Calgary roads.
The parking ban is the first of this season and only the fifth issued in the last three winters. City officials estimate Wednesday's ban will affect about 60,000 people across Calgary.
In the past, parking bans were issued only when there was an accumulation of five centimetres of snow or more, said Julie Yepishina-Geller, spokesperson for the City of Calgary
"But that's been changed this year in the bylaw, so now it's just a significant accumulation, so we basically are reserving parking bans for the few times a year where we actually do see really significant snowfalls," Yepishina-Geller told reporters.

Comment: Comment: Interesting prediction: "...colder but shorter winter...". Maybe they are not going to count this snowstorm as part of winter as it is officially only fall.


---
Daniel Arkin and Elizabeth Chuck
NBC News
Tue, 03 Dec 2013 17:00 UTC



Winter storm Cleon is heading toward the Pacific Northwest and, besides bringing chilly temperatures and cold winds, is expected to drop 2 to 3 feet of snow.

A winter storm dropped 30 inches of snow in Idaho Tuesday, and is forecast to bring temperatures well below zero elsewhere in the country as the week goes on.

Frigid temperatures swept across the northern Rockies and the northern Plains on Tuesday, and heavy sheets of snow are likely in Colorado, Utah, Wyoming, Montana and swaths of North Dakota. Parts of nine states were under winter storm warnings; nine other states were under various levels of advisories for current or future wintry precipitation.

Snow accumulation was racking up by Tuesday afternoon. By 3 p.m. ET, 30 inches of snow had fallen in Idaho's Saddle Mountain, and 22 inches had fallen north of Two Harbors, Minn. Stuart Mountain in Montana received 20 inches. Duluth had gotten 14 inches of snow and was forecast to receive another foot-plus as the flakes continued to fall.
---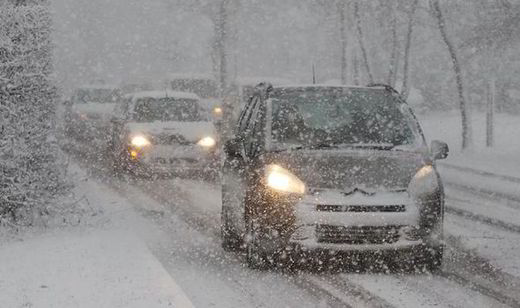 An "Arctic plunge" is set to trigger freezing temperatures this week and could bring snow across much of Britain by Friday.
Severe gales are expected to sweep in from the North and cause blizzards on high ground.
This could be only the start of a particularly bad winter with below-­average temperatures and heavy snow for three months, warn forecasters. They say the blast of cold air could see the mercury dip to -13C (9F) overnight in the North, bringing eight inches of snow with wintry showers as early as tomorrow and heavy snow forecast for Wednesday.
It will feel bitterly cold in the South with night temperatures of -7C.
---