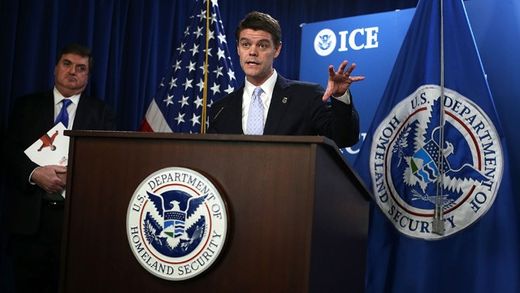 U.S. Immigration and Customs Enforcement agents announced today they have rescued 44 children from sexual abuse as part of a child pornography investigation that netted 245 arrests over five weeks late last year.
Agents have identified an additional 79 individuals who have been abused as children including 24 victims who now may be adults and are seeking the public's help to identify individuals who are alleged to be sexually abusing young children, with the images posted on the Internet.
"Many times, our investigations into people who possess and trade child pornography reveal new material that points to the ongoing sexual abuse of children. In these cases, our primary objective is to rescue the victim from their horrific situation. And our next step is to arrest and seek prosecution for their abusers," said ICE Director John Morton in a statement.
Among those arrested: Bradley Vaine from Fresno, Calif., who was allegedly abusing a 7-year-old girl who suffered from mental disabilities. Also arrested was Samuel Gueydan from Clovis, Calif., who allegedly had over 1.2 million images and 7,000 videos of child pornography on his computer, ICE said.
The investigation was dubbed Operation
Sunflower
to commemorate the anniversary of a case where agents discovered evidence that a child was in imminent danger of being raped by a relative. According to ICE, the tip initially came from Dutch investigators who found Internet postings suggesting the girl was in imminent danger.