A major snowstorm will reach from across part of the Midwest to the central Appalachians and New England Thursday into Friday. A blizzard will evolve from the storm in parts of the Northeast.
During Thursday and Thursday night, the storm will affect 20 states with more than 120 million people in the Midwest and the
Northeast
combined and could have a major negative impact on travel for people returning from holiday destinations, heading back to school or resuming business activities.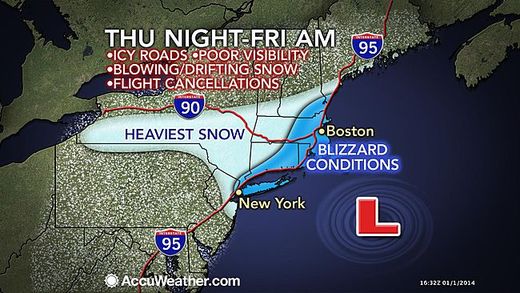 It will be far from the worst storm to ever hit the area, but people should be prepared for flight delays and cancellations because of direct and indirect impacts from the far-reaching storm. Some roads may even close for a time.