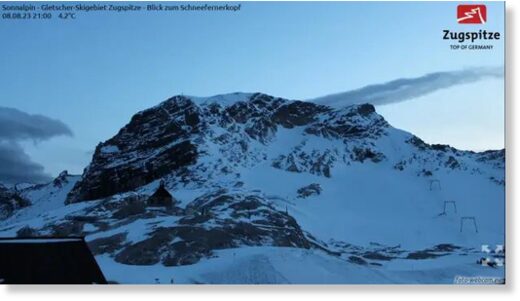 Snow in August? Ja!
Yesterday evening, Zugspitze ski area, a German resort located on the flanks of the nation's highest mountain -- also called Zugspitze -- shared on Facebook that it'd received roughly
four inches at its summit area.
While I wouldn't count on Zugspitze opening to skiers any time soon, the photos the resort posted are worth checking out and indicate that ski season, with a bit of luck, is just around the corner.