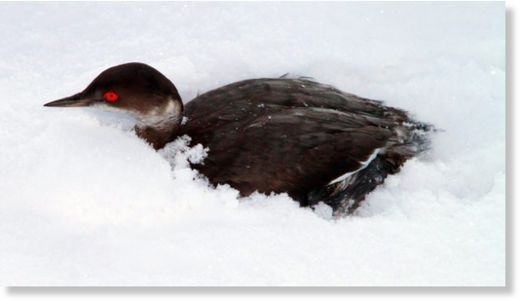 Animal rescue workers in southern Ontario are struggling to keep up with
an influx of injured grebes, a species of waterbird that's fast running out of splashdown spots as the Great Lakes freeze over.
Grebes are smaller cousins to the loon, and spend their entire lives in the air or on the water.
But with more than 80 per cent of the Great Lakes covered in ice, grebes are having a tough time finding open water to land in during Ontario's deep freeze. That's forced some grebes to touch down on solid ground, where they lack the ability to walk or take flight again.
"If the grebes land on land, they're dead," said Gail Lenters, who operates the Shades of Hope Wildlife Refuge, located north of Toronto, near Lake Simcoe.