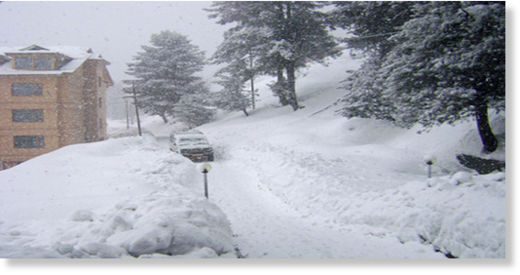 Indian military said Thursday that Indian Air Force (IAF) rescued 220 civilians including women and children trapped in a remote snowbound area of Indian-controlled Kashmir.
The people, according to spokesman, were stranded in snowbound villages of Navpachchi and Sondar of Kishtwar district, around 275 km northeast of Jammu city, the winter capital of Indian- controlled Kashmir. "The Indian Air Force (IAF) airlifted as many as 220 people trapped in snow hit Kishtwar district on Wednesday," Indian military spokesman Lt Col Manish Mehta said.
"Braving piercing snow waves, and extreme cold conditions, IAF' s MI-17 Chopper in assistance with the local administration airlifted these people from the villages."

The villagers were stranded in these villages for past several days, following a heavy snowfall that cut off the road links to the area.