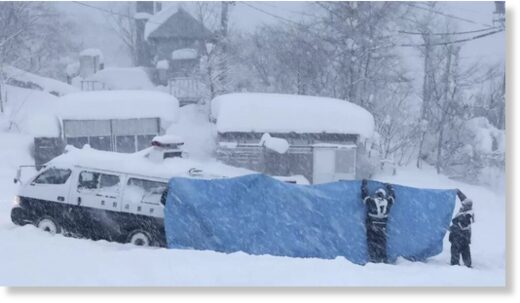 The bodies of two men caught in an avalanche on Sunday have been found in Nagano Prefecture, Japan.
Extensive searches took place after the incident, which happened on the east slope of Mount Hakuba Norikura.
Japanese authorities have not revealed their identity but confirmed they were from a group of five foreign skiers.
Local police said they believed the men were off-piste skiing separately from the rest of the group when the avalanche took place.