As much as 40 centimetres of snow expected from 'significant nor'easter'.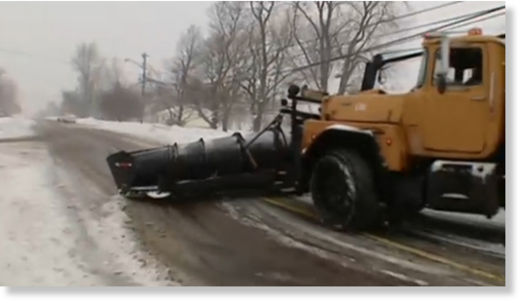 With another blast of winter weather headed for Atlantic Canada, people are being urged to prepare for a lot of snow throughout the Maritimes and up to 140 km/h wind gusts in Newfoundland.
The storm is expected to start Saturday night in Nova Scotia, New Brunswick and P.E.I.
Nova Scotia may see 40 centimetres of snow by Sunday night in the province's north and the Annapolis Valley.
Meteorologist Andy Firth said the nor'easter would bring snow, blowing snow and rain to Nova Scotia and Prince Edward Island, as well as southern and eastern New Brunswick.
"This is a significant nor'easter storm," Firth said from Dartmouth, N.S., on Saturday. "We have warnings out for snowfall, blowing snow and storm surges."
Firth said parts of New Brunswick and P.E.I. would see around 15 to 30 centimetres of snow.
Flurries were expected to begin over the western Maritimes on Saturday evening, with heavy snow beginning around midnight and continuing until around noon Sunday.