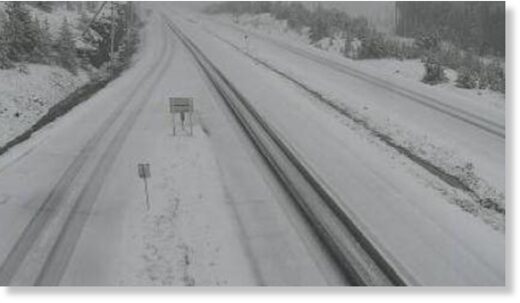 We are less than a week away from the first official day of summer, but that didn't stop snow from falling on Highway 97C Sunday morning.
Environment Canada issued a special weather statement for the highway between Merritt and Kelowna warning that 2 to 5 cm of snow could fall Sunday morning.
Meteorologist Colin Tam said having snow on the Okanagan Connector at this time of year is not an annual occurrence but isn't unheard of.