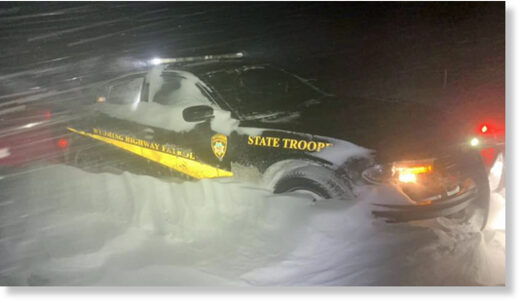 The latest Arctic front to blast Wyoming put to rest any thoughts of an early spring as multiple feet of snow fell in at least three counties and sub-zero temperatures broke at least one record in the state on Wednesday and Thursday morning.
Carbon County was the gold medal winner for snowfall on Wednesday as 48 inches of snow was recorded at Battle Lake while campgrounds along Jack Creek and Sugar Loaf each received 42 inches.
Locations in Yellowstone National Park and Teton and Lincoln counties all received snow in excess of two feet.
The most snow in Cheyenne was in the northern areas with only 5 inches,
but a 129-year record was broken when the temperature hit 19 degrees below zero early Thursday. The old record was set in 1894 at minus 13.